Paula A. Savchenko, Esq.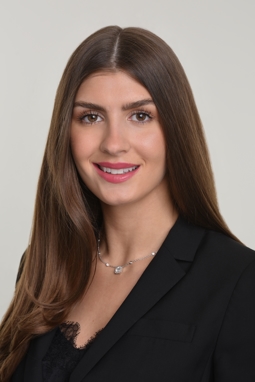 Paula Savchenko is an associate attorney at the Law Offices of Moffa, Sutton, & Donnini, P.A, based in Fort Lauderdale, Florida. Ms. Savchenko joined the firm in 2013 and practices primarily in the areas of Taxation and Administrative Law matters, as she counsels and represents businesses and individuals in their dealings with government agencies. More specifically, most of her work involves tax and regulatory matters, with an emphasis on state and local taxation.
Publications
Rule Challenges Sprout from the Growing Florida Medical Marijuana Industry, Florida Bar Administration Law Section Newsletter, September 2018, Vol. XXXX, No. 1, Paula Savchenko, Esq.
Florida Tax Credits and Refunds Are Hard to Get, but Not Impossible, Journal of State Taxation, 2017, by Gerald J. Donnini, Esq. & Paula Savchenko, Esq.
Speaking Engagements
National Business Institute, Florida Medical Marijuana Law: Medical Marijuana Business Taxation: Strategies to Overcome Current Difficulties, Tampa, FL, November 2018.
Professional Associations
The Greater Fort Lauderdale Area Tax Council, Secretary
The Florida Bar, Administrative Law Section, South Florida Chapter, Co-Chair
The Florida Bar, Young Lawyers Division
The Russian American Bar Association
Education
Nova Southeastern University, Shephard Broad College of Law (2017)
Nova Southeastern University, Bachelor of Science (2013)
Honors
Dean's List Scholarship Recipient
Highest Grade Award: Health Policy, Bioethics, and Quality of Care