Rex Ware, Esq.
Senior Attorney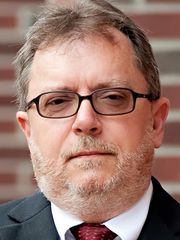 Rex practices primarily in the areas of State & Local Taxation and Administrative Law. He regularly represents clients in both formal and informal proceedings before the Florida Department of Revenue and most of the other state administrative agencies including the Florida Department of Transportation, the Florida Department of Business and Profession Regulation and the Florida Division of Alcoholic Beverages and Tobacco.
Rex represents clients in administrative proceedings including in tax assessment challenges, procurement disputes, professional licensing and rule challenge proceedings. He also advocates for clients in circuit court and appellate proceedings.
His clients include individual taxpayers, regulated professionals, statewide and multistate businesses – including those involved in internet and mail order sales, manufacturing and distribution, communication services, recycling and reclamation, healthcare, moving and storage, concession and hospitality and real estate management. He also regularly represents pro bono clients in legal aid matters.
Rex graduated with a degree in Government from the College of William and Mary in Virginia in 1979 and began his legal career as a litigation paralegal at a large Florida law firm in 1981. Thereafter, in 1984, he graduated with high honors from the Florida State University College of Law. In 1997, after years of private practice, Rex went to work for the Florida Department of Revenue and ultimately served as the agency's Deputy General Counsel. After returning to private practice in late 2000, he has focused his practice in state taxation and administrative litigation. He is AV rated by Martindale Hubbell and is recognized by Chambers USA, "Florida Super Lawyers" and "Best Lawyers in America" in the area of state tax law.
He regularly speaks to audiences of attorneys, CPAs and regulated individuals on matters involving state & local taxation, legislative matters and administrative litigation procedures. He has presented on behalf of private seminar entities, the Florida Bar Tax Section and the National Multistate Tax Symposium.
Rex is actively involved in the Tax Section of the Florida Bar and serves on the Long Range Planning Committee. He also serves on the Executive Council of the State & Local Tax Committee of the ABA Section of Taxation and is a Board Member of the National Multistate Tax Symposium.
Outside of work, Rex serves as a Board Member, Stateside Support Team Leader, and Assistant Treasurer for Porch de Salomon, a mission located in Panajachel, Guatemala. He also serves as a Volunteer Advisory Board Member for the Jackson, Mississippi location of Rise Against Hunger, an international food aid organization and works with "Serve Tallahassee," providing food to local families, through his church. He recently joined the Board of Directors of "Graceful Solutions" an affordable housing non-profit Tallahassee.