If your business buys products or materials in Florida to resell, then having a Florida Department of Revenue issued annual resale certificate is an essential part of your business. The resale certificate allows your business to purchase products, materials, and even services for resale without having to pay Florida sales tax at the time of purchase. The idea being that the product you are selling will eventually be subject to sales tax and the law is designed with an effort to only collect Florida sales tax from the final consumer. The Department of Revenue just made the 2016 Florida Annual Resale Certificate available to registered taxpayers.
The Florida Department of Revenue is moving into the digital age and away from mailing out paper sales tax resale certificates. Taxpayer must log onto the FL Department of Revenue's web site to download their resale certificate. At the end of this article is the link directly to the page on the DOR's web site that will allow registered taxpayers to download the 2016 resale certificate. We recommend doing this early so you don't run into problems with your vendors refusing the 2015 resale certificate come January.
One cautionary note, the statutes to go after people who fraudulently use their resale certificates are very, very serious. Not only would you owe the sales tax on items purchased tax free (plus penalties and interest), but you could also face criminal prosecution and jail time. Only use the resale certificate for items that you truly intend to hold as inventory until resale.
the Law Offices of Moffa, Sutton, & Donnini, P.A. is a law firm dedicated to defending businesses against the Florida Department of Revenue, primarily for sales & use tax matters. With offices in Fort Lauderdale, Tampa, & Tallahassee, we represent taxpayers all over the state in audits, protests, petitions for reconsideration, before Division of Administrative Hearings, before Circuit Courts, in collections matters, during revocation hearings, and during criminal matters (with DOR investigators & before the State Attorney's office). Florida sales and use tax controversy is simply what we do. With 7 attorneys and 3 former Florida Department of Revenue agents, we help business owners truly understand their situation and how best to fight back. If you have questions about Florida sales & use tax, then please take advantage of our FREE INITIAL CONSULTATION by talking to one of our attorneys today.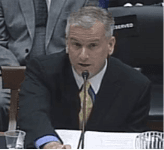 About the author: Mr. Sutton is a Florida licensed CPA and Attorney and a shareholder in the law firm the Law Offices of Moffa, Sutton, & Donnini, P.A. Mr. Sutton's primary practice is Florida tax controversy, with a almost exclusive focus on Florida sales and use tax. Mr. Sutton worked for in the State and Local Tax department of one of the Big Five accounting firms for a number of years and has been an adjunct professor of law at Stetson University College of Law since 2002 teaching State and Local Tax, Accounting for Lawyers, and Federal Income Tax I. Mr. Sutton is a frequent speaker on Florida sales and use taxes for the FICPA, Lorman Education, and Florida Society of Accountants. Mr. Sutton is also co-author of CCH's Sales and Use Tax Treatise. You can read more about Mr. Sutton in his firm bio.
ADDITIONAL RESOURCES
LOG ONTO THE FL DOR WEBSITE TO DOWNLOAD YOUR 2016 RESALE CERTIFICATE HERE.