Below please find a link to a breakdown of each comment made by the justices in the SD v Wayfair case along with a prediction of whether that comment swayed for SD or Wayfair. The totality of the comments leaves a prediction of which justices will vote to keep Quill alive and which will vote to overturn Quill to some extent.
My prediction is… at least five justices will vote to keep Quill in place.
There are many players with competing interests at play, but I believe this is a matter best resolved by Congress. My qualfications to make the prediction? Pushing for reasonable federal legislation for sales tax nexus has been a passon of mine since 2012. The profile photo below is me giving testimony before the House Judicary Committee during the Alternatives to the Marketplace Fairness Act hearings in 2013. I've also been the primary author on multiple amicus curiae briefs on the topic of state tax nexus in sales tax cases, including Wayfair. I would be interested in getting your feedback on the outcome of the case.
SD v Wayfair – Prediction of Outcome Based on Justices Comments
SD v Wayfair – Oral Argument Transcripts
At the law offices of Moffa, Sutton, & Donnini, PA, our primary practice area is Florida taxes, with a very heavy emphasis in Florida sales and use tax. We have defended clients against Florida sales and use taxes for more than 25 years with over 100 years of cumulative experience working for our firm. Our partners are both CPAs/Accountants and Attorneys, so we understand both the accounting side of the situation as well as the legal side. We represent taxpayers and business owners from the entire State of Florida. Call our offices today for a FREE INITIAL CONSULTATION to confidentially discuss how we can help you qualify for the Florida Sales Tax Credit Scholarship Program.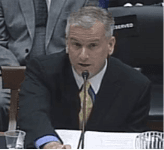 ABOUT THE AUTHOR: Mr. Sutton is a Florida licensed CPA and Attorney and a shareholder in the law firm the Law Offices of Moffa, Sutton, & Donnini, P.A. Mr. Sutton is in charge of the Tampa office of the firm and his primary practice area is Florida sales and use tax controversy. Mr. Sutton worked in the State and Local Tax department of Arthur Andersen for a number of years and was been an adjunct professor at Stetson University College of Law since 2002 – 2013 teaching State and Local Taxation as well as Boston University's LLM in Tax Law. Mr. Sutton also serves as the Chairman of State and Local Tax for the American Academy of Attorney-CPA's and speaks frequently throughout Florida on Florida tax matters. You can read more about Mr. Sutton in his firm BIO.
ADDITIONAL RESOURCES
SD v Wayfair - Amicus Curiae Brief – American Academy of Attorney-CPAs
© 2018 James Sutton, CPA, Esq. All Rights Reserved