W. CHASE CARPENTER, ESQ.
Office Phone: 813-515-9392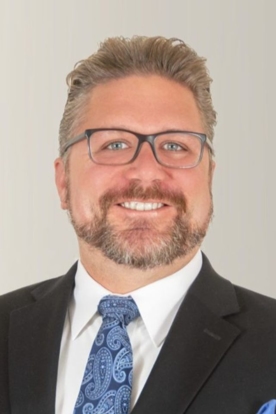 Chase Carpenter is a partner in the Business Division of Moffa, Sutton, & Donnini, P.A. Chase focuses his practice on business transactions and business litigation, taking on cases ranging from contract drafting to partnership disputes, commercial leases to construction litigation. These cases have spanned several industries, from healthcare and technology to real estate investors and government contractors.
To learn more about the business law and litigation side our of our practice, click HERE to go to our business law website.
Chase began his career as an Associate General Counsel for a large managed healthcare company before embarking on a litigation career. Prior to joining Moffa, Sutton, & Donnini, P.A. Chase founded and managed a Tampa firm focused on business and business litigation, helping clients from around the state of Florida.
Chase enjoys volunteer work with the Cystic Fibrosis Foundation and serves as the Chairmen of the Board for the West Florida Chapter. Chase also participates with professionals in other industries, such as healthcare, to collaborate on research papers to help add a legal perspective to important topics in a variety of areas.
EDUCATION
B.A., English, summa cum laude, West Virginia University: 2007
B.S.B.Ad., Management, summa cum laude, West Virginia University: 2007
Juris Doctor, cum laude, University of Florida, Levin College of Law: 2010
BAR ADMISSIONS
Florida
Middle District of Florida
Southern District of Florida
PRACTICE AREAS
Business Litigation
Commercial Litigation
Contract Litigation
Tortious Interference
Partnership disputes
Lease litigation
Vendor disputes
Employment disputes
DPBR issues
Government disputes
Construction disputes
ADA Defense
BUSINESS TRANSACTIONS
Contract Review and Drafting
Mergers and Acquisitions
Employment Agreements and Policies/Procedures
Vendor Agreements
Lease Review and Drafting
Business creation
Professional Associations and Memberships
Chairmen of the Board of the West Florida Chapter of the Cystic Fibrosis Foundation