David J, Brennan, Jr., Esq.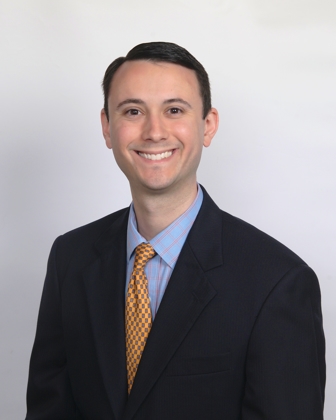 David Brennan is a partner of the Law Offices of Moffa, Sutton, & Donnini, P.A. He joined the firm in 2016 as an Associate Attorney. Mr. Brennan came to the firm directly from Technical Assistance and Dispute Resolution (TADR) of the Florida Department of Revenue where he was a tax conferee for several years.
Mr. Brennan received his Bachelor of Science in accounting and finance, along with a minor in computer science, from Florida State University. Upon graduation, he worked for a CPA firm as a staff accountant before going to law school. Mr. Brennan attended Regent University School of Law.
After earning his J.D. and passing the bar exam, Mr. Brennan began working for the Florida Department of Revenue, where he quickly rose through the ranks to become a senior attorney. Mr. Brennan gained experience in learning, reviewing, and formulating Department of Revenue positions, what the Department of Revenue looks for during an audit or informal protest, and the litigation process. In his position as a senior attorney, Mr. Brennan wrote hundreds of Notices of Decision and Notices of Reconsideration. Mr. Brennan also drafted numerous Letters of Technical Advice and Technical Assistance Advisements. While working for the Department of Revenue, Mr. Brennan earned his L.L.M. in Taxation from Boston University.
Mr. Brennan's primary practice area is multistate state and local taxation. He represents clients of all sizes before various taxing authorities nationwide. The representation includes active controversy work, letter ruling requests, and formulation of company positions to mitigate tax exposure. Mr. Brennan is also an active speaker for various events and industries.
In his spare time, Mr. Brennan enjoys spending quality time with his family and is a football fan.
Note: While Mr. Brennan's primary practice area is state and local tax law, he has not been board certified in tax by the Florida Bar.
FICPA FSU Accounting Conference, May 10, 2018, "Florida Sales & Use Tax – Latest Updates & Hot Topics"
FICPA, August 28, 2018, "Florida Sales & Use Tax For Car Dealers"
FICPA, September 18, 2018, "Florida Sales & Use Tax For Boat Dealers & Marinas"
FICPA Emerald Coast Chapter, October 18, 2018, "Florida Sales & Use Tax – Latest Updates & Hot Topics"
FICPA, October 23, 2018, "Florida Sales & Use Tax On Aircraft"
FICPA, November 29, 2018, "Economic Nexus & Wayfair"
Florida Bar Aviation Law Section, January 18, 2019, "Florida Sales & Use Tax On Aircraft"
FICPA, January 23, 2019, "Interacting With Florida Agencies – Nonrule Policies of General Applicability"
Sun 'N Fun Expo, April 4, 2019, "Sales & Use Tax On Aircraft"
Florida Aviation Business Association, June 18, 2019, "Florida Sales & Use Tax On Aircraft"
FICPA Mid-Florida Chapter, August 20, 2019, "Florida Sales & Use Tax – What Every CPA Needs to Know"
FICPA, September 10, 2019, "Florida Sales & Use Tax – Hope Scholarship For Car Dealers"
Florida Restaurant & Lodging Show, September 16, 2019, "Florida Sales & Use Tax Issues Every Owner Must Know"
FICPA Pensacola Chapter, September 25, 2019, "Florida Sales & Use Tax – What Every CPA Needs to Know"
FICPA, October 3, 2019, "Florida Sales & Use Tax – Latest Updates & Hot Topics"
FICPA, October 15, 2019, "Florida Sales & Use Tax – Hotels"
FICPA, November 12, 2019, "Florida Sales & Use Tax – Expectations for Audit & Beyond"
James Moore CPAs, November 18, 2019, "Florida Sales & Use Tax – Latest Updates & Hot Topics"
Legal Services of North Florida, December 19, 2019, "Florida Sales & Use Tax – What Every Lawyer Should Know"
Orange County Bar Association, January 8, 2020, "Florida Sales & Use Tax – What Every Lawyer Should Know"
FICPA, January 14, 2020, "Interacting With Florida Agencies – Invalid Agency Rules"
FICPA Tallahassee Chapter, January 14, 2020, "Florida Sales & Use Tax – What Every CPA Needs to Know"
Jacksonville Bar Association, January 21, 2020, "Florida Sales & Use Tax – Latest Updates & Hot Topics"
Florida Bar Aviation Law Section, February 7, 2020, "Interacting With Florida Agencies – Nonrule Policies of General Applicability"
FICPA, February 13, 2020, "Florida Sales & Use Tax – Apportionment For Cars, Boats, & Planes"
FICPA Miracle Strip Chapter, January 21, 2021, "Florida Sales & Use Tax: Nontax Solutions to Tax Assessments"
FICPA Mega Conference, June 10, 2021, "Deep Dive of Multistate Sales Tax Economic Nexus Thresholds"
Florida Bar Aviation Law Section, June 3, 2021, "Florida Sales & Use Tax – Issues Every Aviation Lawyer Must Know"
Lanigan CPAs, August 5, 2021, "Florida Sales & Use Tax Topics Every CPA Must Know"
Sun 'N Fun Expo, April 8, 2022, "Sales & Use Tax Issues Aircraft Owners Must Know"
FICPA, April 27, 2022, "Navigating the Unpleasant Florida Tax Audit"
FICPA, July 26, 2022, "Florida Agency Requiring Something Not in a Statute or Rule? Fight Back!"
FICPA, August 23, 2022, "Sales Tax Playbook for Hotels & Restaurants"
FICPA, September 21, 2021, "Florida Sales & Use Tax – Latest Updates & Hot Topics"
FICPA, October 19, 2022, "Economic Nexus Problems Facing Clients & Practitioners"
FICPA Fall University Accounting Conference, October 20, 2022, "COVID's Impact on Nationwide Sales & Use Tax"
Offutt Barton Schlitt, LLC, November 16, 2022, "Economic Nexus & Wayfair"
Offutt Barton Schlitt, LLC, January 9, 2023, "Common Problems Facing Hotels & Restaurants"