No, it's not a joke. Effective April 1, 2016, Leon M. Biegalski is the new executive director of the Florida Department of Revenue. Could his reign be the first to result in the fair treatment of taxpayers and efficiency within the department? In his own words, Biegalski said that he envisioned a Department of Revenue that "is responsive and helpful to Florida's businesses and taxpayers." They do say that identifying the problem is the first step.
Biegalski's experience sure gives us high hopes that he could be the Messiah the Department has needed all these years. A Nova University law grad, Biegalski has most recently worked as the Deputy Secretary of the Department of Business and Professional Regulation. Before that, he was a Division Director there. But his experience spans a variety of state departments, including both the Department of Agriculture and Consumer Services as well as the Department of Transportation, in which he was an Executive Director and Chief Attorney, respectively.
In his most recent position, Biegalski has interacted with the Florida Legislature and staff to resolve budgetary and regulatory policy issues. He oversaw the divisions of "Pari-Mutuel Wagering; Alcoholic Beverages and Tobacco; Hotels & Restaurants; and, Condominiums, Timeshares, and Mobile Homes;" which collectively account for approximately $70 million in budget authority. Biegalski further developed the procedures for approximately 350,000 licenses and transactions as well. These are just a few of his accomplishments at his latest position.
There is no doubt that Biegalski's lifetime dedication to Florida agencies qualifies him for this position. We at Moffa, Sutton, & Donnini, P.A. congratulate him on his new position and are truly happy that his appointment is no April Fools' Day prank.
To view a full list of his qualifications, you can download his application for the position HERE.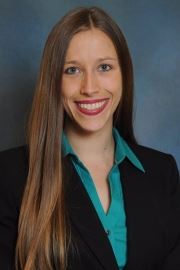 About the Author:
Jeanette Moffa is an associate attorney with Moffa, Sutton, & Donnini, PA, joining the firm in 2015. Jeanette earned her law degree from Florida International University College of Law. Previously Jeanette was an adjunct professor at Palm Beach State College where she teaches a variety of English courses as well as at both Broward College and Miami-Dade College. Prior to law school, she received a Master of Fine Arts in Creative Writing with a specialization in creative nonfiction from Florida Atlantic University. Before that, she attended the University of Florida for her B.A. in English