Looking for the 2022 Florida sales tax rate on commercial rent - CLICK HERE
Florida is the only state in the United States to impose a sales tax on commercial rent. For years now, the state of Florida has considered itself at a competitive disadvantage for companies looking to relocate because of this tax. The problem is, the state made over $160 million dollars a year on the tax, so removing the tax must be done slowly, over time. For several years the state reduced the commercial rental sales tax rate small amounts with the latest reduction to 5.5% (plus the local surtax) effective January 1, 2020. There was legislation to reduce the rate to 5.4% in 2021, but the legislation was never enacted because the economic tsunami of Covid-19 started to hit while the legislation was pending. So…
THE 2021 FLORIDA SALES TAX RATE ON COMMERCIAL RENT IS 5.5% PLUS THE LOCAL SURTAX
(as of the date of this article)
State of Florida

2021 Sales Tax + Surtax Rate

Commercial Rent

County

Surtax Rate

Total Rate

ALACHUA

1.00%

6.50%

BAKER

1.00%

6.50%

BAY

1.00%

6.50%

BRADFORD

1.00%

6.50%

BREVARD

1.00%

6.50%

BROWARD

1.00%

6.50%

CALHOUN

1.50%

7.00%

CHARLOTTE

1.00%

6.50%

CITRUS

0.00%

5.50%

CLAY

1.50%

7.00%

COLLIER

1.00%

6.50%

COLUMBIA

1.00%

6.50%

DESOTO

1.50%

7.00%

DIXIE

1.00%

6.50%

DUVAL

1.50%

7.00%

ESCAMBIA

1.50%

7.00%

FLAGLER

1.00%

6.50%

FRANKLIN

1.00%

6.50%

GADSDEN

1.50%

7.00%

GILCHRIST

1.00%

6.50%

GLADES

1.00%

6.50%

GULF

1.00%

6.50%

HAMILTON

1.00%

6.50%

HARDEE

1.00%

6.50%

HENDRY

1.00%

6.50%

HERNANDO

0.50%

6.00%

HIGHLANDS

1.50%

7.00%

HILLSBOROUGH

2.50%

7.00%*

HOLMES

1.50%

7.00%

INDIAN RIVER

1.00%

6.50%

JACKSON

1.50%

7.00%

JEFFERSON

1.00%

6.50%

LAFAYETTE

1.00%

6.50%

LAKE

1.00%

6.50%

LEE

0.50%

6.00%

LEON

1.50%

7.00%

LEVY

1.00%

6.50%

LIBERTY

1.50%

7.00%

MADISON

1.50%

7.00%

MANATEE

1.00%

6.50%

MARION

1.00%

6.50%

MARTIN

0.50%

6.00%

MIAMI-DADE

1.00%

6.50%

MONROE

1.50%

7.00%

NASSAU

1.00%

6.50%

OKALOOSA

1.00%

6.50%

OKEECHOBEE

1.00%

6.50%

ORANGE

0.50%

6.00%

OSCEOLA

1.50%

7.00%

PALM BEACH

1.00%

6.50%

PASCO

1.00%

6.50%

PINELLAS

1.00%

6.50%

POLK

1.00%

6.50%

PUTNAM

1.00%

6.50%

SANTA ROSA

1.00%

6.50%

SARASOTA

1.00%

6.50%

SEMINOLE

1.00%

6.50%

ST JOHNS

0.50%

6.00%

ST LUCIE

1.00%

6.50%

SUMTER

1.00%

6.50%

SUWANNEE

1.00%

6.50%

TAYLOR

1.00%

6.50%

UNION

1.00%

6.50%

VOLUSIA

0.50%

6.00%

WAKULLA

1.00%

6.50%

WALTON

1.00%

6.50%

WASHINGTON

1.50%

7.00%
* Florida Supreme Court struct down the 1% Hillsborough County Transportation surtax, which has been reflected the rate on this chart.
Let's all hope the worst of Covid is behind us and our economy can get the engine running full steam again so Florida can continue to reduce the rental rate in 2022.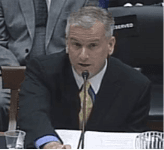 About the Author: James Sutton is a Florida licensed CPA and attorney as well as a partner in Moffa, Sutton, & Donnini, PA. Mr. Sutton is charge of the Tampa office of the firm and practices almost exclusively in the area of Florida Sales & Use Tax Controversy. Mr. Sutton handles audits, protest, litigation, criminal cases, revocations, collections, and consulting engagements all in the area of sales tax. Mr. Sutton is an active member in the FICPA, AICPA, AAA-CPA, and FIADA. Mr. Sutton is also the State and Local Tax Chairman for the AAA-CPA and president of the Florida AA-CPA. If you are interested in learning more about Florida sales tax from Mr. Sutton, you can find his speaking engagements around the state HERE. Otherwise, you can learn more about Mr. Sutton in his firm bio HERE.
About the Firm: At the Law Office of Moffa, Sutton, & Donnini, PA, our primary practice area is Florida taxes, with a very heavy emphasis in Florida sales and use tax. We have defended Florida businesses against the Florida Department of Revenue since 1991 and have over 150 years of cumulative sales tax experience within our firm. Our partners are both CPAs/Accountants and Attorneys, so we understand both the accounting side of the situation as well as the legal side. We represent taxpayers and business owners from the entire state of Florida. Call our offices today for a FREE INITIAL CONSULTATION to confidentially discuss how we can help put this nightmare behind you.
ADDITIONAL RESOURCES
Florida Sales Tax Rate on Commercial Rent 2020, published January 6, 2020, by James Sutton, CPA, Esq.
GO TO JAIL FOR NOT PAYING FLORIDA SALES TAX?, published November 3, 2013, by James Sutton, CPA, Esq.
How to Calculate FL Sales Tax on Rent, published April 11, 2019, by Michael Moffa, Esq.
Florida Sales Tax Informal Written Protest, published November 17, 2018, by James Sutton, CPA, Esq.
Protest a FL Sales and Use Tax Audit, published August 8, 2019, by Matthew Parker, Esq.
Florida Sales Tax – Voluntary Disclosure Program, published April 9, 2019, by Jeanette Moffa, Esq.