There are a lot of firms out there claiming to be able to help you with your sales tax audit. Hiring someone to represent your company during a sales tax audit is a serious decision. You should research their background before you make a decision. Does the firm consist of a former sales tax auditor that never gained any real experience handling protests or litigation for the state? Is the firm an accounting firm that occasionally handles a sales tax audits for their clients? Is the firm a law firm that focuses on IRS controversy but doesn't turn down the rare sales tax audit because they need the money? Is sales tax their primary focus? Do they have decades of experience focused on sales tax? Do they have the experience to take the matter all the way to get the right result you deserve? When you review their website, is sales tax what they really do or do they just have a single page talking about sales tax? Does the "tax professional" have attorney client privilege? If you have collected but not remitted tax, then does the firm have the experience to keep your case from being turned over to a criminal investigator? When you call, do you speak with a partner or an administrative assist? When you ask these questions, does it seem like the firm is just answering questions based on what they think you want to hear? Do you really want to pay for the time it takes to have this "tax professional" learn the law and how to defend your company? Hiring the wrong firm to represent your company could cost you tens of thousands of dollars. Hire a firm that knows the law, knows the agency you are fighting against, and how to beat them effectively for the least cost.
The state Department of Revenue is not here to help you figure out the right result. If you haven't figured it out already, auditors are trained to look for anything that might be taxable, then push the burden back on your company to prove them wrong. Don't you need someone on your side who not only understands the revenue agent's tricks, but also knows how to fight back? Our firm gets hired regularly by companies that started out with other tax firms. When they are unhappy with the results, we get the call because sales and use tax really is what we do at Moffa, Sutton, & Donnini, PA. Since 1991, our firm has been focused on fighting state taxing agencies on behalf of companies just like yours for sales and use tax controversy. We have a wide variety of attorneys, CPA's, and former department of revenue agents to work with your company through every level of challenge. In Florida, we handle more Florida sales tax audits, protests, and litigation than any other three firms combined. Chances are we have not only handled dozens of audits for companies in your industry, but we have dealt with the specific issues the auditor is coming after your company for. We probably even know the most likely level of challenge you will get the result you want simply because this is what we do.
Want to read up more about our knowledge and experience? Want to learn more about the sales tax issues faced by your industry. Then give us a call for a completely free initial consultation. You will speak with a partner in our firm who will share their knowledge and experience with you to help you make that important decision of who should represent your company.
Just in case it will help, below are links to articles we have written over the years for a small portion of the industries we've represented:
Gas Station/Convenience Stores
Manufacturers that Install into Real Estate
Short Term Residential Rentals
If your industry in not listed above, then we have helped many other industries from paintball and charter fishing companies to rocket ship and cruise ship companies. Chances are we already have helped your industry and can start miles ahead of any other firm representing you during a sales tax audit. Call today for a free initial consultation!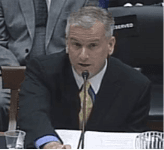 About the author: James Sutton is a Florida licensed CPA and attorney as well as a partner in Moffa, Sutton, & Donnini, PA. Mr. Sutton is charge of the Tampa office of the firm and practices almost exclusively in the area of Florida Sales & Use Tax Controversy. Mr. Sutton handles audits, protest, litigation, criminal cases, revocations, collections, and consulting engagements all in the area of sales tax. Mr. Sutton is an active member in the FICPA, AICPA, AAA-CPA, and FIADA. Mr. Sutton is also the State and Local Tax Chairman for the AAA-CPA and president of the Florida AA-CPA. If you are interested in learning more about Florida sales tax from Mr. Sutton, you can find his speaking engagements around the state HERE. Otherwise, you can learn more about Mr. Sutton in his firm bio HERE.
At the Law Office of Moffa, Sutton, & Donnini, PA, our primary practice area is Florida taxes, with a very heavy emphasis in Florida sales and use tax. We have defended Florida businesses against the Florida Department of Revenue since 1991 and have over 150 years of cumulative sales tax experience within our firm. Our partners are both CPAs/Accountants and Attorneys, so we understand both the accounting side of the situation as well as the legal side. We represent taxpayers and business owners from the entire state of Florida. Call our offices today for a FREE INITIAL CONSULTATION to confidentially discuss how we can help put this nightmare behind you.
ADDITIONAL RESOURCES
GO TO JAIL FOR NOT PAYING FLORIDA SALES TAX?, published November 3, 2013, by James Sutton, CPA, Esq.
Florida Sales Tax Informal Written Protest, published November 17, 2018, by James Sutton, CPA, Esq.
Protest a FL Sales and Use Tax Audit, published August 8, 2019, by Matthew Parker, Esq.
Florida Sales Tax – Voluntary Disclosure Program
, published April 9, 2019, by Jeanette Moffa, Esq.